Format » FLAC || Size » 1,29 GB || Category » Rock
(The Complete Original Black Sabbath 1970–1978)
Black Box: The Complete Original Black Sabbath 1970-1978 was released Apr 27, 2004 on the Rhino label. This box is a 8-disc set with 65 songs. The original eight Black Sabbath album masterpieces from the '70's, newly remastered and housed in one deluxe collection.

Although Ozzy Osbourne has had a huge cultural impact as both a solo artist and an unlikely TV star, his true legacy lies in the eight albums he recorded with Black Sabbath between 1970 and 1978. Though musical performers in various genres regularly conjured up images of evil (most notably the Rolling Stones on "Sympathy for the Devil"), no act ever actually sounded consistently evil until Sabbath's self-titled first record. The British quartet's sound arrived fully formed, with Tony Iommi's crushing guitar riffs, Geezer Butler's ominous bass lines, and Bill Ward's almost-tribal drumming perfectly complementing Osbourne's haunting vocals.

This gorgeously morbid, pitch-black box set chronicles Sabbath's development, including early-'70s tracks such as the doom-laden "Black Sabbath," the powerful anti-military song "War Pigs," and the fierce "Supernaut," all included on the group's indisputably influential first four albums. Even though the latter half of the set doesn't always rival the brilliance found on the former, the BLACK BOX, as a whole, reveals a formidable musical force that shaped the entire genre of heavy metal and permanently altered the landscape of rock & roll.
---
disc 8 1978 - Never Say Die! (Black Box 1970–1978 Rhino 2004)
---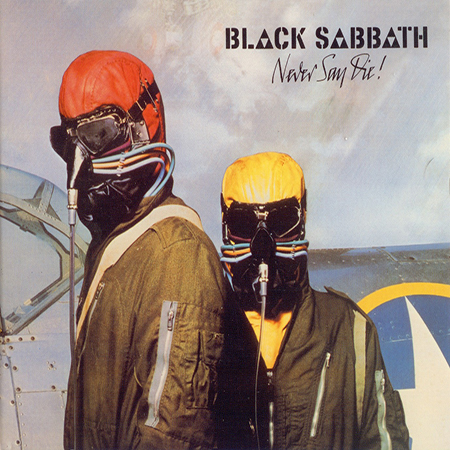 Format » MP3 / FLAC || Size » 113,2 MB / 333,2 MB || Category » Rock
(The Complete Original Black Sabbath 1970–1978)
After going their separate ways for a brief period following the emotionally taxing and drug-infested Technical Ecstasy tour, Black Sabbath and singer Ozzy Osbourne reconciled long enough to record 1978's Never Say Die! -- an album whose varied but often unfocused songs perfectly reflected the band's uneasy state of affairs at the time. Even the surprisingly energetic title track, which seemed to kick things off with a promising bang, couldn't entirely mask the group's fading enthusiasm just beneath the surface after a few repeated listens. The same was true of half-hearted performances like "Shock Wave" and "Over to You," and there were several songs on the record that sound strangely disjointed, specifically "Junior's Eyes" and the synthesizer-doused "Johnny Blade" -- as though their creation came in fits and starts, rather than through cohesive band interaction. But when it came to wild, stylistic departures, one's disappointing realization that the lurching, saxophone-led "Breakout" came from -- and then went back to -- absolutely nowhere was easily offset by the stunningly successful oddity that was "Air Dance." Arguably the most experimental song in Black Sabbath's entire canon, this uncharacteristically mild-mannered and effortlessly evocative ballad saw Tony Iommi's normally bullish guitar giving way to simply mesmerizing piano flourishes performed by leading session keyboardist Don Airey. If only it had represented a bold new direction (albeit one that die-hard fans would never have accepted) rather than just another sign of the band's quickly fraying sense of identity, Black Sabbath's original lineup may have found a way to save itself -- but Never Say Die!'s incoherent musical aggregate in fact betrayed the harsh reality that it was indeed too late. So even though those same die-hard Black Sabbath fans and completists will likely find some redeeming value in Never Say Die! after all these years, the original lineup's final gasp will hold little interest to the average heavy metal fan.
01. Never Say Die (3:49)
02. Johnny Blade (6:28)
03. Junior's Eyes (6:42)
04. A Hard Road (6:04)
05. Shock Wave (5:15)
06. Air Dance (5:17)
07. Over to You (5:22)
08. Breakout (2:35)
09. Swinging the Chain (4:17)
FREE
BB - 04 d8 - MP3
BB - 04 d8 - FL